Jobs by Laughlin and de Gannes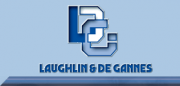 Laughlin & de Gannes was established in 1949 as a supplier of automotive products to service the needs of the motoring public. Over the years, the Company has diversified by adding new products and services to its portfolio. It has grown steadily and is now recognised as the leader in the markets it serves.

Our customer base encompasses individuals as well as small, medium and large companies in almost every sector of the economy. We can supply from a screwdriver to a fully equipped workshop or garage. Our workforce is skilled and knowledgeable and has benefited from both local and foreign training that keeps it at the forefront of modern technology.



There are currently no available vacancies for this company