Jobs by ArcelorMittal Point Lisas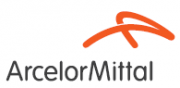 ArcelorMittal Point Lisas is the largest steelmaker in the Caribbean and the largest non-oil industrial complex in Trinidad and Tobago. It is a fully integrated mini-mill, using internally produced high-quality direct reduced iron (DRI) to manufacture billets and a wide range of medium to high quality grades of wire rods. ArcelorMittal Point Lisas uses approximately 90 per cent DRI and 10 per cent scrap as its metallic input.
The company benefits from reasonably priced, locally available natural gas and has a modern, captive marine terminal that handles cargo on a 24-hour basis. More than 90 per cent of its output is exported – to the Caribbean, Central and South America, Canada, the USA and the Far East.
Since its acquisition by ArcelorMittal in 1989, ArcelorMittal Point Lisas has made extensive environmental and other plant improvements. These have upgraded and increased its capacity by more than 100 per cent, enabling it to become one of the world's lowest-cost producers of wire rod.
In 1999, the company completed construction of a 1.4 million tonne DRI Midrex™ Megamod, the largest of its kind in the world. The company's total DRI production capacity is now 2.7 million tonnes, enabling it to supply DRI internally to other ArcelorMittal subsidiaries and help meet growing world demand for DRI as a higher quality metallic input for the production of value-added products.

There are currently no available vacancies for this company