Part-Time Graphic Artiste
Macoya or Trincity, North East
Part time
Posted On 03.14.2019
Expire On 03.21.2019
Employer
Description
The Graphic Artiste is generally accountable for editing, designing, voicing and printing all funeral stationary, Passages©, Video Production and digital products of the Belgroves Funeral Home as well as Marketing documents for the Belgroves Group of Companies.
Principal Accountabilities:
Designs funeral stationary including but not limited to funeral programs, book marks, prayer cards, condolence books, casket inserts, memorial pictures etc. according to the needs of the clients.
Produces accurate drafts of funeral stationary within the required time for the client's perusal.
Designs accolades/digital picture slide shows in celebration of the life of the deceased.
Videotapes Funerals and Other Services and edits the raw footage into a memorial video for the family.
Conducts web steaming of funerals from time to time both at the Belgroves Funeral Home facilities and at other external locations.
Prepares digital Order of Service for the funeral according to the funeral program
Prepares/Voices/Edits the Passage© video program daily ensuring that the program time is fully utilized and submits it in a timely manner.
Liaises directly with clients in a professional manner from time to time to finalize funeral stationary needs.
Ensures that all funeral stationary (drafts or final copies) and digital products are accurate prior to printing or e-mailing to Service department and Clients.
Designs memorial granite and marble plaques from time to time in the specified software and present it in the required manner.
Supports the development and maintenance of a team environment by performing other related duties.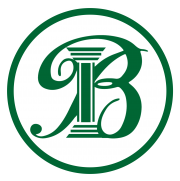 Overview
Belgroves Group of Companies
Job Requirements
Academic / Technical
Training in Graphic Design
Certifications in Adobe Suite
Portfolio of Previous Work
Work Experience
Minimum of four years' experience in the fields of Graphic Design, Video Taping, Video Editing or similar fields
Other Skills/ Knowledge
Proficient in Corel Draw and Adobe Premiere (Photoshop, Illustrator etc.) applications
Working knowledge of other computer applications related to Editing and Graphic Design
Creativity and ability to use initiative
Ability to follow written instructions
Good communication skills
Good technical and analytical skills
N.B
Any combination of qualification and experience will also be considered
Career Advice
Your Recruitment Solution
Your Recruitment Challenges... our Solution How does it work? …
Read More