IT Technician(Temporary)
Aranguez or Mount Hope or Curepe, North Central
Undisclosed
Contract
Posted On 01.11.2019
Expire On 01.25.2019
Employer
Description
At the Arthur Lok Jack Global School of Business (ALJGSB), technology is at the centre of everything that we do. As an I.T. Technician at our School, you will give invaluable technological assistance to end-users – staff, students, lecturers. You will identify, analyze and troubleshoot a wide range of complex technical computer- and network-related problems, listen and communicate information to a wide range of stakeholders, and support unit and organisational objectives by training others in use of their computers and applications. Ultimately, you will be expected to deliver excellent customer support in a professional manner.

* This is a temporary position
DUTIES:Key Responsibilities:
Create, reset and troubleshoot accounts for Staff, Students and Faculty (Customers);
Facilitate IT workshop to guide students in accessing IT resources;
Serve as the first point of contact for customers seeking technical assistance over the phone, email and/or help desk;
Testing classroom equipment before the start of classes;
Perform remote troubleshooting through diagnostic techniques and pertinent questions;
Determine the best solution based on the issue and details provided by customers;
Walk the customer through a problem-solving process;
Record events, problems and the help desk system;
Provide training to Staff, Students and Faculty on the usage of video conferencing technology.
Setting up of Video conferencing equipment: testing audio, video and networking infrastructure.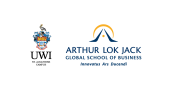 Overview
The Arthur Lok Jack Global School of Business
Job Requirements
Minimum qualification of certification in CompTIA A+ and CompTIA Network +.
Knowledge of Windows networking and Active Directory infrastructure.
Knowledge of IT Services (PCs, Servers and peripherals) and Network (LAN & WAN) systems.
1-2 years' experience as a Technician.
Ability to communicate at all levels of the organisation, both verbally and written.
Strong results-focus and customer service orientation.
The ability to work on shift and on weekends in order to ensure that clients' needs are satisfied. This is critical.
Career Advice
Your Recruitment Solution
Your Recruitment Challenges... our Solution How does it work? …
Read More