Biomedical Field Engineer
Macoya or Trincity, North East
Undisclosed
Full time
Posted On 06.07.2019
Expire On 06.21.2019
Employer
Description
Skills required for the position:
• The Biomedical Field Engineer must be fully qualified with at least ten (10) years' experience in performing service on various modalities, and must be able to handle installation projects and daily service repair needs of designated GE medical equipment.
• A Bachelor's degree in Engineering or Biomedical Engineering will be an asset.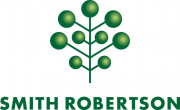 Overview
Smith Robertson Limited
Job Requirements
The incumbent will be required to:
• Complete with minimal supervision, troubleshooting; installation; validation; maintenance; and service repair needs on designated GE medical equipment.
• Manage project deliverables and guide clients on site readiness for all GE Medical Imaging Systems.
• Complete on-time and accurate Preventative Maintenance and Field Modification Instruction as needed.
Career Advice
Your Recruitment Solution
Your Recruitment Challenges... our Solution How does it work? …
Read More