Country Manager
Full time
Posted On 08.06.2019
Expire On 08.31.2019
Employer
Description
Job Purpose
Directs the activities of the operations in the country assigned in order to achieve growth and profit goals; ensure high quality receivables and bad debt control based on credit parameters; establish and maintain branches in advantageous market locations and develop welltrained employees. Implement and administer company policies, procedures and programs to provide consistency of use throughout the operations; recommend new programs and improvements to current policies, procedures and programs.
Position Duties:
Represents the company in local Financial, Social and Government sectors. Disseminate annual growth and profit goals and direct and evaluate achievement of the goals.
Keeps management informed of project phases and progress ensuring each party completes as scheduled.
Through the District Managers, directs the activities of the operation in order to achieve business development goals established for the operational area.
Develops and implements overall objectives and plans within his operational area and ensures that all business activities are carried out in compliance with local regulations and internal policies and procedures.
Receives and evaluates District Managers' recommendations for hiring, promotions, transfers and termination of personnel to ascertain the correct staffing and skill levels at branch offices.
Through the District Managers and CCU Manager, conducts operational reviews in business development, delinquency expense control and the development of personnel.
Analyzes the region's performance in order to maintain the division's goals.
Initiates any corrective action necessary to improve areas or results, in consultation with Human Resources and direct supervisor.
Prepares reports as required for executive management.
Reports directly to the SVP & Regional Director.
Responsible over all locations, collections units, credit underwriting and payment centers.
Knowledge, Skills & Abilities
Complete understanding of the profit center concept and the ability to apply it at various organizational levels Excellent credit and collection knowledge
Knowledge of business development strategies
Knowledge of local financial regulations
Excellent supervision and management skills; good interpersonal skills, people and customer oriented, highly organized with the ability to set priorities, highly confidential, good communication skills, good analytical and mathematical skills
Work Conditions
Normal office conditions. Willingness to travel within and outside the country. Ability to work under pressure with high work volumes and tight deadlines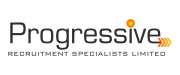 Overview
Progressive Recruitment Specialists
Tags
Accounting-Finance
: Financial Analysis-Research-Reporting, General-Other: Accounting-Finance
Banking-Mortgage Professionals
: Bank Teller, Credit Manager, Loan Officer-Originator, Mortgage Broker, Store-Branch Management, Title Officer-Closer
Job Requirements
Education Requirements & Experience
Bachelor's degree in Management, Administration or related field
15 + years of banking experience
Must have thorough knowledge of the consumer finance industry, collections, business development, credit policy and must have experience managing multiple working units
Career Advice
Your Recruitment Solution
Your Recruitment Challenges... our Solution How does it work? …
Read More