PRODUCTION ASSISTANT
Arima or Arouca or Piarco, North East
Full time
Posted On 08.08.2019
Employer
Description
​A leading manufacturing/food processing company in East Trinidad is seeking an experienced and qualified individual to fill the position of Production Assistant.
Job Duties & Responsibilities
Collect and analyze source data to prepare daily, weekly and monthly reports.
Assist Payroll department by reviewing staff times, leave applications, and preparing weekly production incentive values for approval.
Maintain raw meat material inventory by checking balances to determine inventory levels, anticipating needed meat supplies, placing meat orders and verifying receipt of meat supplied.
Assist with co-ordination of activities related to production of new products.
Assist with production scheduling, by monitoring finished goods inventory and customers' orders, to ensure products are delivered on the promised date
Liaise between Maintenance and Production Departments to treat with equipment breakdown and any other plant related issues.
Maintain detailed and up-to-date record keeping system.
Report on all incidents that occurred in the plant.
Other related work as directed by the Chairman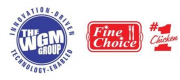 Job Requirements
B.Sc. in any scientific discipline and at least 2 years Food Manufacturing experience.
Strong written and verbal communication skills.
Strong computer and analytical skills, proficient in Microsoft Office, particularly Excel.
Career Advice
Your Recruitment Solution
Your Recruitment Challenges... our Solution How does it work? …
Read More