Technical Sales Representative
Penal or Debe or Barrackpore, South West
Full time
Posted On 09.02.2020
Expire On 09.25.2020
Employer
Description
Plant Solutions Limited an innovative leader within the full stream energy service sector, is seeking an agile team member that fits the following criteria.

Roles and Responsibilities
To develop an effective network with all Procurement and Supply Chain Management (PSCM) personnel and all industry decision makers that can influence business transactions relating to PSL's portfolio.
To ensure the timely acknowledgment, preparation and delivery of all documents in response to request for quotations and tenders. This will include the resolution of bid clarifications, commercial issues and liaising with the relevant technical groups for the completion of these documents.
To remain abreast of changes within the PCSM and wider environment that will facilitate the communication of potential opportunities for developing individual sales efficacy.
To generate reports and to use the sanctioned Customer Relationship Management (CRM) tools and other programmes that would be necessary for quantifying the effectiveness of PSL's sales efforts.
To maintain professional and technical competencies by attending workshops and the reviewing of professional publications (web based or otherwise).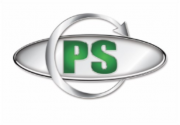 Overview
Plant Solutions Ltd.
Tags
Engineering
: Electrical-Electronics Engineering, General-Other: Engineering
Sales-Retail
: Business Development-New Accounts, Field Sales, General-Other: Sales-Business Development, Technical Presales Support & Technical Sales
Job Requirements
Outside Sales Representative
Diploma in Instrumentation Engineering Technology (IET), Electrical Electronics Engineering Technology (EEET) or degree in Electrical Engineering, or any other relevant combination of Technical qualifications..
Minimum two (2) years sales experience
Excellent in MS Office
Other Requirements:
Must posses a good working vehicle
Must be willing to travel regionally and/or internationally
Excellent Communicator
Suite.