Broker Clerk
Full time
Posted On 03.22.2023
Employer
Description
Perform the process of customs clearance of the assigned files at the appropriate time.

* MUST HAVE CUSTOMS CLERK CERTIFICATION FOR GRADE LEVEL) *
Academic Level/ Technical Courses:
Student or graduate of Industrial Engineering, International Business or related careers.
Intermediate knowledge in Microsoft Office tools.
Experience:
3 years of relevant experience preferably in brokerage for Freight Forwarding and Logistics industry.
Other requirements:
Knowledge of in house applications (Logis).
Basic knowledge in Freight Operations.
Orientation to details.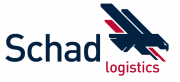 Overview
Frederic Schad (Trinidad & Tobago)
Tags
Logistics-Transportation
: Import-Export Administration, Shipping and Receiving-Warehousing, Supplier Management-Vendor Management
Job Requirements
* MUST HAVE CUSTOMS CLERK CERTIFICATION FOR GRADE LEVEL)
Career Advice
BROWSE JOBS
How to Manage Outcomes
Begin with the end in mind Based on Stephen Covey s 2nd Habit of Highly effective People visualise with your team what you want to happen at the end Define the action steps that need to be t…
Read More