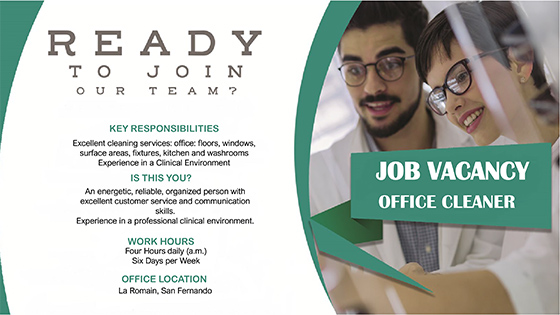 Featured Employers
View All Employers

Front Light Advertising Ltd. was founded in 2009 by Mr. Carlos Hernandez Ballesteros and Ms. Veronica Henriquez with the vision to develop a modern and functional advertising medium in Trinidad and ...
Read More

A stalwart in the automotive industry since 1957, Lange has grown and established itself as one of the leading distributors, known for stocking high quality brand name products and offering excellent ...
Read More

Taste Vinoteca is a wine-centric Shared Plates restaurant concept. Taste is right now located in One Woodbrook Place and is a dinner only restaurant. Come December Taste will be come a lunch ...
Read More