Jobs by Frederic Schad (Trinidad & Tobago)
Frederic Schad a leading integrated logistics service was established in Santo Domingo, DR in 1922.

During the last 90 years it has expanded its operations rapidly to all ports in the country with solid growth managed by different business divisions concerning air cargo, land transport, bonded warehouses, distribution centers, terminal operators, maritime legal assistance, cargo inspections, among other services. Frederic Schad Logistics is THE agent for DHL Global Forwarding (DGF) in the Dominican Republic for more than 30 years and since 2016 also representing DHL Global Forwarding for the Caribbean in Barbados, Curacao, Haiti, Jamaica and Trinidad & Tobago.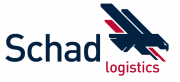 Full time
Posted On 03.22.2023
Employer