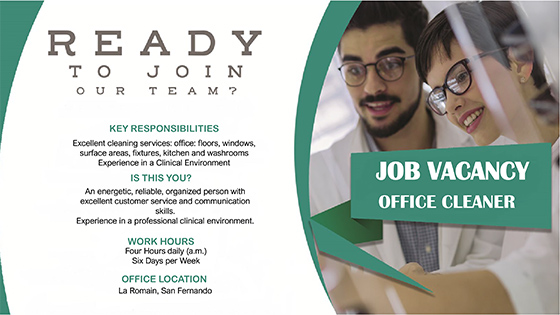 Featured Employers
View All Employers
DesalTech Limited has over 12 years experience in the business of water purification and filtration. We are the largest supplier of reverse osmosis water coolers, commercial RO systems and small to medium ...
Read More

Trinidad & Tobago Tires LTD is part of the GBH Group of Companies which employs more than 8,000 persons mainly in the Caribbean and the pacific islands.

Founded in 1960 by Bernard HAYOT, the group ...
Read More

Columbus Energy Resources plc is managing the Goudron Field through its subsidiary company, Goudron E&P Limited. The Company plans to grow in Trinidad by increasing oil production aggressively and ...
Read More

We are an independent search consultancy headquartered in Port of Spain, Trinidad and were established to service the increasing recruitment demands of the local and regional markets in the energy, ...
Read More